COOPERATIVE HOUSING CONSULTING
ARE YOU EXPERIENCING PROBLEMS WITH:
Board of Directors vs Property Management?
Members vs Board of Directors?
Board Members vs Other Board Members?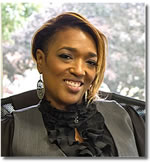 Kimalee Williams has over 25 years of property management experience that gives her the expertise and access to resources to help resolve problems common to cooperative housing.
Kimalee has successfully assisted and mediated for Boards and Property Managers through conflicts they believe were unresolvable.  The proof of this success is in the continued referrals her clients make to others:
ASSISTING BOARDS & PROPERTY MANAGERS WITH :

Problem Solving
Mediation
Action Plans
Staffing Issues
Training
Updating Bylaws, House Rules etc.
Regulatory Agency Issues
To request a proposal, call (860) 528-5000 ext 101.